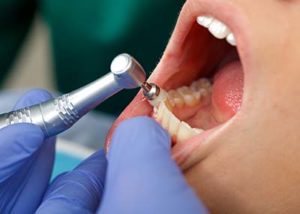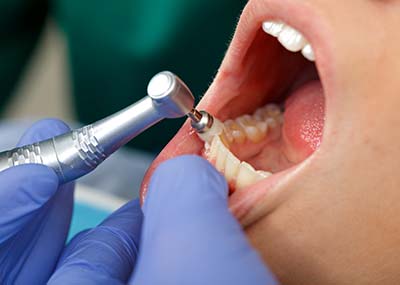 The best way to avoid common dental problems is to schedule teeth cleaning regularly. Lovett Dental Piney Point Village offers routine teeth cleaning and dental exams for adults and children. You can choose between in-office cleaning and take-home cleaning trays.
Regular teeth cleaning and dental exams keep plaque, calculus, and other harmful substances from building up in your teeth. Our board-certified specialists provide both basic cleanings and deep cleaning that including extensive brushing or scaling. To schedule teeth cleaning, contact Lovett Dental Piney Point Village today. We are here to help you with all of your dental needs.
Teeth Cleaning Services We Offer
Our team performs a range of services designed to protect your teeth from permanent damage. Some of our services include:
Teeth scaling
Root planing
Teeth polishing
Oral cancer screenings
We also perform regular teeth cleaning and checkups on all dental work we have already performed. For instance, if you have a dental implant, fillings, crowns, or bridges, we assess them to ensure that they are still in good condition.
Deep Teeth Cleaning (Scaling and Root Planing)
If it has been a while since you have scheduled teeth cleaning, you may have stubborn calculus or plaque buildup. Or, you may have gum disease (periodontal disease). If so, we recommend a deep cleaning to remove the buildup and improve your teeth's performance.
Deep cleaning often includes scaling and root planing, as well as tooth polishing after the procedure. Scaling is a non-surgical way of removing the bacteria-filled plaque in hard-to-reach areas of your teeth. Root planing goes deep into your gum line to remove calculus and other substances in areas that your toothbrush often misses.
While scaling and rooting produce some discomfort, it also prevents tooth decay from damaging your teeth any further. We can preserve your teeth for many years to come using this procedure.
Oral Exams
Teeth cleaning includes ongoing oral exams. Oral exams are the best way to keep your teeth looking great. We can review your previous records and perform an exam to check your teeth and gums' overall health. If we spot any signs of cavities or gum disease, we can discuss your options for addressing the problem.
Oral Cancer Screening
We perform an exam to look for any signs of cancer or precancerous conditions in your mouth. We look for abnormal cells in your mouth that could cause problems down the road. If we identify mouth cancer early, we have a better chance of removing it and providing a cure.
Diagnostic X-Rays
Your dental exam and teeth cleaning may also include diagnostic x-rays that help us detect tooth decay, tumors, cysts, or bone loss around your teeth. We can also assess the condition of your roots and deep tissue.
Gum Disease Evaluation
Gingivitis (gum disease) can cause irritation, redness, and swelling around the base of your teeth. If left untreated, gingivitis can lead to gum periodontitis or even tooth loss. We perform a thorough assessment of your tooth to identify any signs of gingivitis.
Schedule Teeth Cleaning at Lovett Dental Piney Point Village
Give your teeth the care they deserve at Lovett Dental Piney Point Village. We provide complete teeth cleaning in a comfortable setting where you and your family can feel at ease. To find out more about our services, feel free to schedule a free consultation by calling 832-242-2030. We can meet with you to discuss your needs, go over your options, and perform an oral exam.