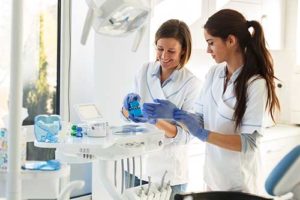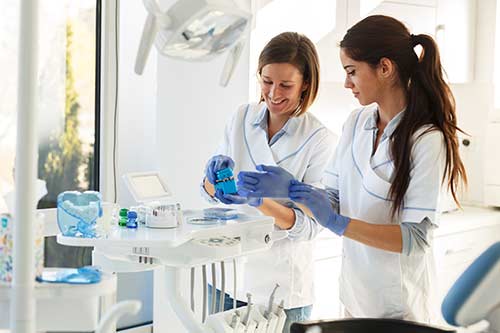 Dental restoration may be one of the best investments you can make if you have missing teeth or areas of damage to your smile. Our restorative dentistry team at Lovett Dental Piney Point in Texas is happy to help you find a solution for improving your smile. Restorative dentistry services can minimize many of the problems you have while also providing you with a smile you will love.
When Can Restorative Dentistry Services Help You?
Our restorative dentistry team is here to help you with many needs. Improving your smile is a priority for us, and that means using innovative techniques to ensure the best outcome possible. Our team is here to help you with problems such as:
Missing teeth
Damaged teeth
Chipped teeth
Gaps and spaces in your mouth
Stained teeth
If you have any of these or other concerns, our restorative dentistry services are available to help you. Our team will provide a full consultation, exam, and X-ray for you to determine the best course of action for treatment.
What Types of Restorative Dentistry Services Are Available?
Our dental restoration is customized to meet your needs. We're happy to help with any need, no matter how difficult it may seem. Some of the services we offer to do this include:
Dental Implants: Dental implants are a type of artificial tooth that looks and functions just like natural teeth. These implants are anchored into your jawbone to create this durability. They tend to last for decades as a result.
Dental Crowns: Crowns can be used in many situations. We can place them over a damaged tooth to help preserve that tooth. They can also be placed as the top of a dental implant. Crowns look and function like your standard tooth, and newer products are very hard to distinguish from a natural tooth.
Dental Bridges: If you have a gap between two teeth, it's important that we use a bridge to protect the remaining teeth on either side from closing in on that gap. Bridges help to do that, often with a crown in between. The crown is anchored using the teeth on either side.
Dentures: Some people benefit from dentures, especially when they have more than one tooth missing in a given area. Full mouth and partial dentures are available and provide excellent coverage overall. We offer several types, including dental implant-based models.
Veneers: If you have staining on the surface of your teeth, veneers can prove to be an excellent solution. They work as a film placed on the exterior of the tooth, creating the appearance of a brand new tooth.
How Can You Take Advantage of Restorative Dentistry Services?
When you are ready to improve your smile, come in to meet with our Lovett Dental Piney Point team. We will show you the different available products and how they can work for you. We'll then make recommendations to you about the best way to improve your smile.
Our dental restoration services can offer you many benefits. This may include:
Improving the look of your smile
Minimizing early tooth decay
Keeping existing teeth properly aligned
Improving the look of the teeth
Giving you a natural look to overcome damage
Now is the best time to take action. With our innovative restorative dentistry team available to help you, we're confident we can improve your smile.
Improve Your Smile with an Appointment at Lovett Dental Piney Point
There's real value in dental restoration. You don't have to live with damaged teeth or concerns for your dental health. Our restorative dentistry team at Lovett Dental Piney Point in Texas is happy to work with you every step of the way. We encourage you to learn more about our restorative dentistry services today by calling our team at 832-242-2030 for an appointment.