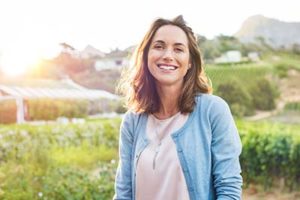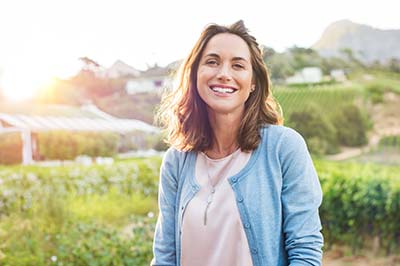 Your smile is one of your greatest assets. Protect your smile with a makeover from Lovett Piney Point Village, taking advantage of our cosmetic dentistry. Our services range from standard teeth whitening to dental bonding, veneers, and braces.
If you do not like the way your teeth currently look, our cosmetic dentists can improve your teeth's appearance and function. Our treatments enhance your look, restore your teeth's integrity, and help you maintain your oral cavity. To find out more about cosmetic dentistry, contact us today at 832-242-2030 for a free consultation.
Cosmetic Dentistry Services We Offer
Here at Lovett Dental Piney Point Village, we offer a wide range of services such as:
Teeth Whitening:

Teeth whitening brightens your enamel and removes stains and discoloration. We offer two types of teeth whitening: in-office professional whitening and take-home whitening trays. In-office teeth whitening is faster and delivers the best results. You can also choose to take a whitening solution home as an alternative or supplement to

in-of

f

ice whitening

. 

Dental Bonding:

If you have chipped, cracked, or damaged teeth, tooth bonding is an excellent solution for getting your great smile back. We apply a tooth-colored composite resin to one or more of your teeth to cover up the affected areas.

Dental bonding is a quick and affordable way

to improve your teeth's appearance and hide blemishes.

Dental Veneers: Dental veneers are thin, tooth-colored shells that we bond to the front of your teeth. Veneers are effective at altering your tooth's color, shape, size, or length. Veneers are stain-resistant and look just like your real teeth. Once we assess your teeth, we can apply the veneers in one to two visits. The procedure is painless and straightforward.
Braces (Orthodontics):

If you have crooked teeth or a misaligned bite, braces may be the solution for correcting your teeth or upper/lower jaw. Braces are a standard part of cosmetic dentistry. They provide long-term results that last throughout adolescence and adulthood.
Benefits of Cosmetic Dentistry
Our goal is to help you boost your self-confidence with a more attractive smile at Lovett Piney Point Village. There are several benefits to cosmetic dentistry, including:
When your teeth look better, you feel better about yourself.

Cosmetic dentistry promotes better oral hygiene and dental health.

All procedures are affordable, fast, and pain-free.

With all the options available, you can get amazing results.

A full set of clean white teeth will improve your professional image.
When your teeth look better, you are more likely to take care of them. To keep your teeth looking great, we recommend that you brush them twice. Also, make sure to floss your teeth and rinse with an antibacterial mouthwash.
Which Cosmetic Dentistry Option is Best for You?
When you schedule a cosmetic dentistry consultation with us, you may not know which type of procedure you want. Your Lovett Dental Piney Point Village dentist will meet with you to assess your condition and go over your options.
While your budget is always a consideration, you may want to choose an option that produces long-term results. You may save some time and money down the road while enjoying your dental procedure much longer. We aim to provide the best treatment that meets your dental needs.
If you're not happy with your smile, then now is the time to get cosmetic dentistry. Lovett Dental Piney Point Village is here to help. Contact us today at 832-242-2030 to find out more.