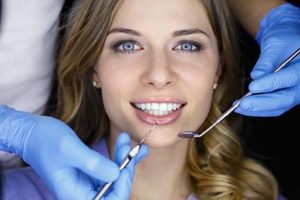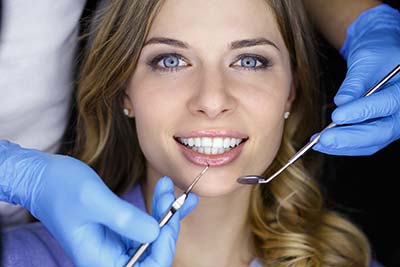 Lovett Dental Piney Point Village is committed to providing you with the dental care you need with more flexibility and more convenience. Our dental work includes preventive, restorative, and cosmetic services. Our board-certified dentists have several decades of combined experience. To find out more about Lovett Dental Piney Point Village, contact us today at 832-242-2030. 
Our approach to dental work is comprehensive, innovative, and practical. We do more than fix teeth. We provide long-term solutions that preserve the look and function of your teeth, gums, and oral cavity. Visit us today for an oral exam, and let us answer your questions and discuss the best treatment options for you.
Learn More About Lovett Dental Piney Point Village
To learn about Lovett Dental Piney Point Village, we want you to know that our primary goal is to preserve or restore your smile while optimizing the function of your teeth. We offer comprehensive dental treatment and services that cover a wide range of medical conditions. Some of our most common dental work includes:
Our dental care is always moving forward to keep up with current trends in the field. This includes the use of advanced techniques, devices, and clinic technology. We always put your needs first and provide flexible options to make the best choice regarding your teeth. 
General Dentistry Services
General dentistry is a term that encompasses nearly all aspects of dental work. If you visit our clinic for the first time, then general dentistry may mean scheduling an oral exam or getting your teeth professionally cleaned. We provide complete general dentistry services for both adults and children at all stages of dental work.
We recommend that you schedule an oral exam and cleaning at least once every six months. Our exams include diagnostic x-rays, oral cancer screenings, gum disease evaluations, and tooth decay exams. We also routinely examine any devices we have inserted on your teeth or gums. Exams can help us identify any potential problems you may have before they turn into costly medical issues.
Specialized Dental Services
One of the things about Lovett Dental Piney Point Village that sets us apart is the range of services and quality of care we provide. Our specialized services include advanced dental work, such as:
Root canal work

Extractions

Dental bonding

Sedation & dental anxiety
We are sensitive to the emotional needs of our clients. Therefore, if you have a phobia about dental work, then let us know. We provide sedation that helps ease your anxiety or fears while you are in our clinic.
Pediatric Dental Services
Something special about Lovett Dental Piney Point Village, we believe that taking care of teeth should begin as early as possible. We encourage you to bring your child to explore our pediatric dental services as early as their first year (or when their teeth start coming in). We can monitor the progress of your child's teeth, address common issues, and perform routine cleaning. 
When the time comes for your child to get braces, we offer full orthodontic services. You can choose from metal braces or transparent ceramic braces. The right braces can ensure that your child's teeth stay healthy into adulthood.
Schedule a Free Consultation at Lovett Dental Piney Point Village
If you would like to know more about Lovett Dental Piney Point Village, contact us today and schedule a free consultation. Call us at 832-242-2030. We are here for all your dental needs!