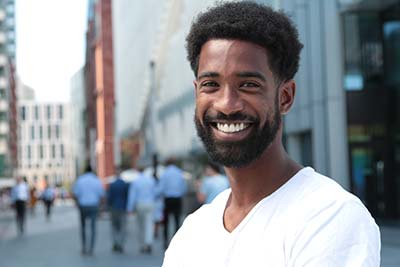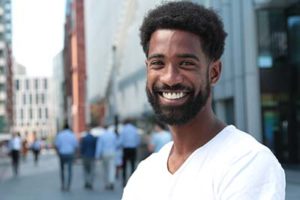 Lovett Dental Piney Point Village offers comprehensive general dentistry. Our dentistry includes the prevention, diagnosis, and treatment of a wide range of oral medical conditions. We aim to preserve or restore your teeth, gums, and jawbone tissue through advanced dental procedures. General dentistry in Piney Point Village TX can ensure proper oral hygiene and functionality for your teeth.
We also offer routine general dentistry, such as oral exams, teeth cleaning, and teeth whitening. To schedule a checkup with a Lovett dentist, contact us today for a free initial consultation.
General Dentistry Services We Offer
A Piney Point Village TX general dentist can partner with you to develop an individualized plan to take care of your teeth. We incorporate a wide range of services, such as:
Fluoride treatments
Sealants
Tooth-colored composite fillings
Root canals
Extractions
We can help you prevent tooth decay or gum disease, as well as restore and repair areas that are affected by decay, injuries, defects, or disease.
Customized Dental Work That Meets Your Needs
Our Houston, TX general dentistry provides three main types of services including:
Preventative Dentistry
A Piney Point Village TX general dentist will work with you to keep your teeth strong and healthy. Preventative dentistry helps you avoid cavities gum disease, enamel wear, and other issues. Schedule a visit to Lovett Dental Piney Point Village six months for an oral exam or teeth cleaning. Routine care will preserve the look of your teeth and promote oral hygiene.
Restorative Dentistry
Do you have missing or damaged teeth? We offer specialized services such as fillings, crowns, bridges, or dental implants. Restorative dentistry can give you back your natural smile and prevent future issues from happening. Replacing your teeth makes it easier for you to maintain proper oral care and to avoid plaque build-up.
Cosmetic Dentistry
If your teeth are stained, discolored, damaged, or crooked, cosmetic dentistry can improve the look of your teeth and restore your vibrant smile. We offer a smile makeover through services such as teeth whitening, dental veneers, dental bonding, and dental crowns.
Oral Exams
General dentistry in Piney Point Village TX includes routine oral exams, which are critical to preventative health care. During your exam, your Lovett Westheimer Piney Point Village dentist will clean your teeth and check for any conditions such as cavities or gum disease.
Oral exams may include:
Diagnostic x-rays
Oral cancer screening
Gum disease evaluation
Tooth decay exams
General dentistry in Piney Point Village TX can also perform routine checkups on restorative dentistry such as dental fillings, crowns, bridges, or implants to makes sure they are in good condition.
Pediatric Dentistry
We provide general dentistry in Piney Point Village, TX for your child from age 1 through their adolescent years. This includes regular oral health exams, preventative dental care, fluoride treatments, and early assessments for correcting teeth development. If we can get your child on the right path during childhood, they will develop good habits for oral care.
You may also want to consider orthodontic braces from Houston, TX general dentistry for your child after their permanent teeth set in. Braces fix problems with the alignment of the upper and lower teeth. By correcting your child's teeth when they are young, they are more likely to have healthy teeth as adults.
Schedule General Dentistry with Lovett Dental Piney Point Village
Do you need dental work on your teeth or gums? Then contact Lovett Dental Piney Point Village. Schedule a free consultation with one of our board-certified dentists. To find out more about general dentistry, call us at 832.430.7364. We are here to provide quality care for your teeth.