Parents never like to hear their child may need orthodontics, but they are unsure of what it means. Yet, orthodontic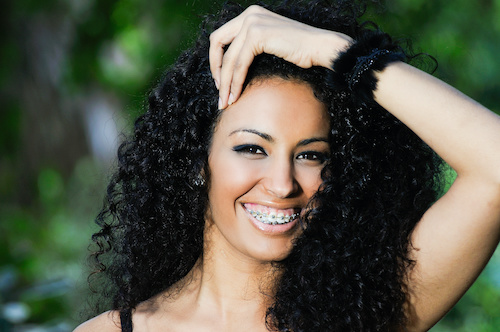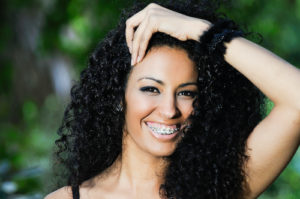 services are very commonly needed. They are also some of the most effective ways of preventing future oral health problems down the road. Our orthodontist may recommend treatment for your child or even for you when you come in for an appointment at Lovett Dental Piney Point, in West Houston.
What Is Orthodontics?
Orthodontics is an area of dental health where the focus is on the teeth and jaw's alignment. When the jaw is properly aligned and the teeth are straight, there is less risk of early tooth decay and damage. We also know that a healthy smile is one that can boost confidence. We may recommend that you learn more about our orthodontic services if you have conditions such as the following:
Crowded teeth
Overbites
Underbites
TMJ disorder
Gaps in your teeth
When you have any misalignment, it can impact many aspects of your oral health. It can also make biting and chewing harder. For some people, it makes communication more difficult. Orthodontics can often help to fix these problems for you.
What Orthodontic Services Are Best for You?
The first step is to come in for a consultation with our orthodontists. We will take some x-rays and look at your teeth to determine if there are alignment concerns. In many situations, our clients find that they don't really need orthodontics. In cases where they do, we recommend several options for you. You can see what they look like and learn how they work during your consultation. There is never any pressure to decide, but we can offer both the risks and the potential benefits.
What Types of Orthodontics Are Available?
You will learn about a variety of different orthodontics that may help in your situation. Some of the most common options include:
Traditional Metal Braces: Made from high-grade stainless steel, these braces are positioned on your teeth. Every few weeks, we align and adjust the braces to slightly and very slowly move your teeth into a better position. New products are harder to see, more comfortable, and work faster.
Ceramic Clear Brace: Many of our clients prefer ceramic braces because they do not seem as noticeable. They still work in the same way and offer the same benefits to you.
Clear Tray Aligners: This option is very different and involves using a clear tray positioned into your mouth. The tray is designed just for you and moves your teeth very slowly over a period of time. This option is hard to see and works much faster than others. That makes it an ideal choice for many people.
Find the Orthodontist Right for You
If you have not come in to see our team yet, we encourage you to do so. Our orthodontist is available to you at any time to discuss your needs and provide you with a consultation. Keep in mind that we may make recommendations for other dental needs should you need them to improve your oral health further. This may include a variety of oral health services such as:
Invest in Your Smile by Calling Lovett Dental Piney Point Today
Improving your oral health is a priority for us. One way to do that is through orthodontics. If you know you need orthodontic services or you suspect your child may, don't put off making an appointment. You can work with an orthodontist from Lovett Dental Piney Point for fast, reliable help and ample care options in West Houston. Call 832.430.7364 to learn more.